Welcome to the City of West Fork, A
rkansas
West Fork, nestled in the Ozark Mountains, is ten miles south of the University of
Arkansas at Fayetteville, Arkansas, and a half-hour drive to the home offices of Wal-
Mart and Tyson. West Fork is nearby to popular destinations such as the Crystal
Bridges Museum, Beaver Lake, Devil's Den State Park with hiking and biking trails,
and the War Eagle Mill Arts and Crafts Fair.
West Fork was founded in the 1880s on the banks of the West Fork of the White
River. Founded by the timber industry, milling, and railroad commerce, our historic
homes, parks, library, Farmers Market and community events preserve a small town
feel in an area of rapid growth with a diverse and an expanding economy. Our
beautiful Ozark Mountain scenery, mild four seasons, one of the best school
districts in Arkansas, and opportunities for employment, recreation and higher
education, make West Fork "Where the Best Begins".
For more information about the City of West Fork, call City Hall during normal business hours at 479-839-2342.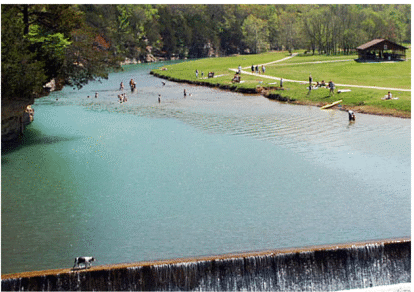 Mayor's Message
The following is a schedule of activities and meetings planned for the selection and
interview process of candidates for West Fork Police Chief.
Police Commission Interview Schedule for Chief of Police
Our Police Commission has done a fine job narrowing the field of applicants for
Police Chief to three excellent candidates. The following is the agenda for the
interview process.
Friday, October 31 – Scott Rosson
Monday, November 3 – Jim Wilmeth
Wednesday, November 5 – James Bacon
• 8:30 – Begin the day with coffee and pastries at City Hall.
• 9:30 - Tour the town with the mayor and the business manager.
• 11:00 - Meet our four police officers for an informal meet and greet.
• Lunch
• 1:30 - Interview with the Police Commissioners. Executive session.
• Adjourn executive session to a regular meeting open to the public.
Except for the commission meeting interview at 1:30, these times might vary some.
Please try to come by to meet and visit with them at the 8:30 a.m. social time or
after the 1:30 interview.
City Council Seat in Ward 3 is open. Anyone who lives in Ward 3 who is interested needs to fill out a
request to be considered for this postion. Forms are at City Hall and can be picked up any time before
the November Council Meeting.
Announcement - City Council seat open